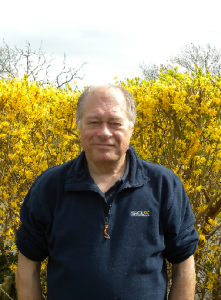 October 05 2017
It's that time of the year again!
Yes, my fourth Inspector Pirat book is now out.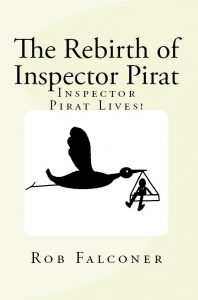 It is available in paperback and Kindle formats on Amazon.
Paperback :- https://www.amazon.co.uk/dp/1974281523
Kindle :-  https://www.amazon.co.uk/dp/B0765CJRN3
I was warned that the colour I chose for the cover was a little weak, and it may look as if the cover is all white.  Actually, there's a light brown colour, but you may need good eyes to see it …
This think this will be the last for a while, as my creativity is nigh-drained!
July 12 2017
OK, so you can buy my latest book now … or rather get it for free.
It's available on Smashwords at
https://www.smashwords.com/books/view/734198
There are a few download options. The "mobi (Kindle)" download is probably best if you have Kindle.
It contains three stories that have been previously published, and one not yet published. So, even if you bought the other books, there's still one story you haven't read … and it's free!
July 04 2017
Don't buy my latest book!
I wanted to put up a free sample of my Inspector Pirat stories on Amazon (one story from each book, plus one not yet published). But that may take a while as Amazon will not sell Kindle books for free unless they are price-matched. So I'm trying to set it up free on another platform.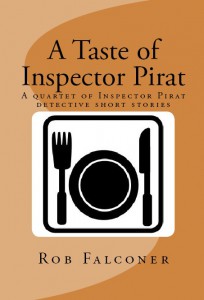 March 31 2017
I have had another nice review on Amazon from Dawn F. Taylor, of Mensa's Whodunnit S.I.G. (Special Interest Group).  I hasten to add that she is no relation to me, but I sometimes wonder if she is the only one reading my books!
Another excellent collection of funny cosy crime stories
Dawn F Taylor on 31 Mar. 2017
Format: Kindle Edition
This third collection of short stories is as good, and as varied, as the previous two books.
All the stories contain clever puzzles with ingenious twists but the tone varies between very funny to quite sad and poignant.
Most of the characters are people we can relate to as these stories all have a very human, as well as humorous, quality.
As each story is self contained, this is an excellent book to dip in and out of if you don't have much time but would work equally well for a one sitting read.
I hope we see more of Rob's work, and Inspector Pratt, soon.
Thanks again, Dawn!
My proofreaders have been very busy of late, but, unfortunately, not on my third Inspector Pirat book. However, it is now ready and published, both as paperback and Kindle on Amazon.
Details are on the Books page of this website.
I will write more when I have time.
November 30 2016
Sadly, my mother passed away last night.  My thanks go to the Marie Curie Hospice in Penarth for their care and attention.
November 20 2016
I'm afraid I haven't written anything here for a while.
The reason is that my mother, who is 86, had a fall in the middle of July, and has been diagnosed with an inoperable brain tumour.  After she had been thrown out of hospital even after a bad fall in the bathroom there, I looked after her twenty-hours a day, firstly at her house in Cardiff, and then at ours in Llandough.  After four weeks, the Marie Curie Hospice in Penarth suggested that she should go there for a while for assessment.  I have to say they were marvellous there.  After several weeks there, she returned to her own home, but was clearly unable to cope on her own (even with regular medical and care visitors), so I have moved into her house to care for her.  At least my wife can stay with me at weekends!
I did think it might give me plenty of time to myself so I could get some writing done, but I find looking after my mother very time-consuming, from arranging visits from her friends, to liaising with doctors and nurses, preparing her medication, and even racing around the area trying to locate errant prescriptions.  I even have to rise every morning at three to turn her over in bed!
So, I'm not getting much done.
However, the third Inspector Pirat book has been finished, and is currently being proof-read (thanks, Marc and Valérie).
June 30 2016
I'm not really sure I should have done this, but I wrote a book for young adults a while ago, and, rereading it, I decided I really liked it …
… so I've published it.
The book is entitled "Joan Malone Alone."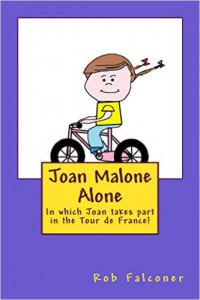 It's about a thirteen-year-old girl left on her own in her house for a month.  She copes with the cooking by eating microwaveable ready meals, fixes a leak in the roof, and even takes part in the Tour de France on her exercise bicycle … well, in her imagination anyway.
The problem is that I'm a little unsure for what ages it's best suited.  It's not for very young children, certainly, as I don't like using too many small words, but I enjoyed reading it myself, so perhaps it's best for children of about my age!
As usual, it's available in both paperback and Kindle formats on Amazon.
The details are in the "Books" section of this website.
May 13 2016
I've just had another five-star review from Dawn F. Taylor of the Whodunnit S.I.G. (Special Interest Group), this time for "Pirat's Early Cases" :
5.0 out of 5 stars  An excellent collection of short stories
By Dawn F Taylor on 13 May 2016
This second collection of short stories from Rob Falconer is just as good as the first.
Each is different, some poignant, some very funny, but all good whodunnits or puzzles to capture the readers imagination.
The plots and characterisation are excellent and the "bite size" stories make this very easy reading.
I would thoroughly recommend this to anyone who likes sensitive cosy crime fiction with a few laughs thrown in.
Thanks again,  Dawn!
April 30 2016
The on-line edition of the Penarth Times, our local newspaper, has run a story about me!
Llandough author publishes second book of short stories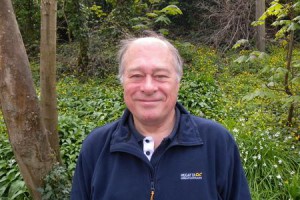 Anthony Lewis, Penarth Times reporter
AN AUTHOR from Llandough has published his second book.
Rob Falconer has completed his second collection of mainly detective short stories which is available as a paperback or as a Kindle e-book.
His first book was published in 2015 and was entitled The Return of Inspector Pirat: His First Book.
According to Mr Falconer, it was largely written as a result of insomnia.
He said: "Often unable to get to sleep, I started thinking up puzzles to pass the time.
"These were later developed into a series of detective short stories, which were published by CreateSpace on Amazon in both paperback and Kindle formats in early 2015."
The Return of Inspector Pirat: His First Book is a series of apparently-unrelated detective short stories, but with a link that may not become apparent until the final chapter.
Mr Falconer added: "And if you think the title is a little strange, you might have to read the book to understand what it means."
It has gathered a number of very good reviews, as has his second book entitled Pirat's Early Cases which is now available on Amazon.
"It has a similar format to the first, but without the surprising ending", said Mr Falconer.
More details are on Mr Falconer's website at robertfalconer.co.uk.
April 25 2016
At last!
At long last!
What you've been waiting for!
Well, what I've been waiting for …
My second Inspector Pirat Book – "Pirat's Early Cases" – is now available in paperback and Kindle formats on Amazon :
Paperback :-
https://www.amazon.co.uk/Pirats-Early-Cases-Rob-Falconer/dp/1530449219?ie=UTF8&keywords=ROB-FALCONER&qid=1460575778&ref_=sr_1_3&sr=8-3
Kindle :-
http://www.amazon.co.uk/Pirats-Early-Cases-Rob-Falconer-ebook/dp/B01E7RP15A/ref=sr_1_2?ie=UTF8&qid=1460619253&sr=8-2&keywords=ROB-FALCONER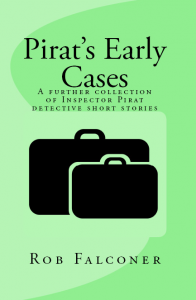 I'm sorry it's taken so long.  For me, it's been really frustrating.
The book has been ready since around the beginning of the year, and I had hoped to get both versions of the book out by March 17, one year after the first book.
However, my proof-reader found a stupid error in the first book, so I corrected that first, and then I had to wait for her to read the second book.
When she had approved it, I set the paperback and Kindle versions up on Amazon, but chose the wrong delivery option (the proof comes from America), and so had to wait for that to be delivered.  Finally it arrived, and I signed it off.
Both the paperback and Kindle versions were supposed to be ready in three to five working days, which was by April 20, but, although the Kindle version was almost immediately available in all markets, the paperback was not available in the U.K. for a few days more (but it was in America, France, Germany, Italy, and Spain!).
Anyway, it's now ready.  I shall try to be more organised next time.
February 21 2016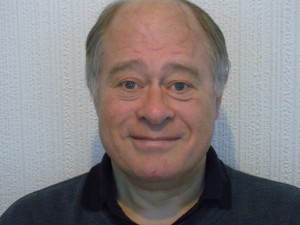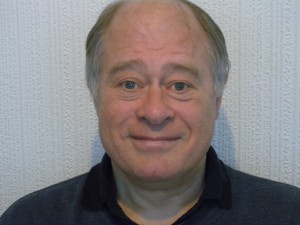 It has been suggested that I should include a photograph of myself as well as the caricature I usually use.  This is apparently to show that I am (all too) human, but, having adjudged the photograph above to be the best of the bunch, I'm none too sure it was such a good idea.
February 20 2016
In case any of my readers think I have a new book out (but the next one will be published very soon), I hasten to point out that the cover of my first eBook, as displayed on Amazon, has merely been brought into line with the cover of the paperback.  To tell you the truth, I never liked the strangely-coloured cover of my eBook, but the facilities for creating it on Kindle did not seem as good as with CreateSpace.
I remember when the publishers rather naughtily started selling the American version of the first Harry Potter book (Harry Potter and the Philosopher's Stone) in Britain under its American title, it appeared (with a brand-new cover) as 'Harry Potter and the Sorcerer's Stone.'  Grandparents were thrilled to be able to buy a "new" Harry Potter book for their grandchildren, not realising that it was only renamed as it was feared that no American would buy a book with the word philosopher in the title, notwithstanding the fact that the Philosopher's Stone is something that has been around for centuries.
Well, I'm not trying to fool the public by changing my eBook cover.  I just hated it!
January 26 2016
I love thinking up puzzles.
I love writing these stories.
I hate proof-reading!
My second Inspector Pirat book was almost all ready.  I had even finished proof-reading it.
Of course, the background story of the first book couldn't really be repeated (apart from a reference to Professor Guiteras), so I had intended this second book to be just an unrelated collection of puzzles, more or less the same as the first, but without the linking intervals and epilogue.
Then I realised that it was really a bit too unconnected, with no linking story and no central character.
So, despite what I wrote at the very end of my first entry in this diary, I suppose I have to have a constant character in most of the stories.
And that involves more than just changing the names, as the way in which they are applied needs to be changed too (for instance, do I use the first or second name in each particular case?).  Also, any biographical references may need to be altered.
Ah well, back to proof-reading and a lot of changing.
January 06 2016
One of the questions that authors are asked, for example, on goodreads.com, is what inspires them, or each particular story.
Some of the stories in "The Return of Inspector Pirat" were just written as a story wrapped around a puzzle I'd dreamt up.
But others have more of a history, perhaps as a result of something seen or said, or a particular location.
As I have said elsewhere, I used to have problems getting to sleep, and so, to have something to do, I used to think up puzzles, based on the sort of books I was reading at the time (I have also said elsewhere that Edmund Crispin was a great influence).  However, it was many years (until the advent of home computers) before I started to put them down in print.
I cannot remember when I first decided on the format of the collection of short stories.  I'm not sure I have ever seen such a book with a unifying theme before (except perhaps Agatha Christie's "The Labours of Hercules").  I think the concept works, but some readers might be a little confused unless they read through to the end.  I think it came to me because I remembered the lecturers' parties I went to when I was studying in Cardiff University.
Here are a few notes about some of the stories in "The Return of Inspector Pirat."
Chapter 1 – Snow Job
This was derived from experiences on a group ski holiday I went on to Cerler in the Spanish Pyrenees.  Actually, nobody was murdered on that particular trip, although one girl was a little concerned when a fellow-skier insisted on trying to speculate how one might have 'intimate relations' on a chair-lift (thus joining the forty-foot high club?).  It was also very easy to spot first-time British skiers from their attire.  The story just evolved from that …  Oh, and some of the personal names in the story were derived from that of one of our ski instructors on a later holiday, to Bulgaria.
Chapter 2 – One-way Ticket
This may be the earliest such story I wrote.  I didn't put it first in the book, because I wanted a very obvious story to begin with, because it has to be recognisable at the end of the book.  The story seems to have been two separate stories that I suddenly realised could be combined into one longer story … I think that inspiration came to me whilst in the toilets at my place of work in the mid-1980's.  However, one of the strands was triggered off by a story my father had told me that he had once had a few problems getting all the luggage into the boot of a coach he was driving back from an extended tour.  He finally managed it, but, when he got home, a guy walked up and thanked him for carrying his cases home for him, as there wasn't space in his own car (the coach's destination was marked clearly on the boot door, of course).  I realised that the same ploy could be used by drugs smugglers, trying to get their wares into another country with little risk to themselves.  But, as I also like the situation where a crime has a fairly obvious, but high-powered motive, such as espionage or organised crime, but turns out to be have been the result of one of the more basic human emotions, such as love or greed, I decided to merge the two ideas into this story.  Oh, and I have known coach operators very much like the one I describe.
Chapter 3 – Cinéma Vérité
I just liked the idea that one of the most famous non-alibis should here be a strong alibi.  The story led on from that.
Chapter 4 – On the Warpath
The plot mechanism here I derived from a small incident in a comedy starring Steve Martin.  I shall say no more, in case Mr. Martin demands money from me.
Chapter 5 – The Milk of Human Unkindness
Yes, this may be a little contrived, along the lines of the old 'The Avengers' television series, but I enjoyed writing it.  I had to change the name of the milk company from my original name of Udder Bliss, as some company already had that.
Chapter 6 – The Little Lady Vanishes
This is my favourite story of the book.  I feel there are plenty of clues as to the solution, and the final few paragraphs were most satisfying to write.  There are also a few paragraphs relating to coach operation, which my family were involved in from 1919 to 1982 in a suburb of  Cardiff.
Chapter 7 – Downwardly Mobile
This was just an idea that I hope works.
Chapter 8 – Get Off the Earth
This is written around Sam Loyd's "Get off the Earth" puzzle.  I thought I managed to work it into a story pretty well.
Chapter 9 – A Load of Old Rubbish
This was written because I wondered what people would do with the objects stolen when a murder was made to look like a burglary.  I thought it worked well.
Chapter 10 – Going for Baroque
This was written because I wanted to write a first-person story.  I did write this with an actor very much in mind for the lead role, but perhaps I shouldn't mention who it was.
Chapter 11 – Abracadaver
As David Renwick clearly realised, there is a close link between stage magic and detective stories.  Both feature puzzles which the spectator or reader is challenged to solve.  However, in the former, it is hoped that the puzzles will not be solved, and, in the latter, whilst the hope is the same, the solution is almost always given at the end.
Chapters 12 and 13 – A Hostile Reception / Grotesquerie
These were just puzzles I worked into a story.
Chapter 14 – A Surfeit of Shoes
This was a vague idea I'd had, that finally crystallised into something which I hope works.
Chapter 15 – Foul Whisperings
This was generated when my wife passed her British Sign Language Level Two (she still regularly meets members of a local club for the deaf).  The story was submitted to the South Wales Echo as my entry for their Christmas Short-story Competition in December 2012, which had to be on the theme of 'A Christmas Murder Mystery.'  It won first prize.
Chapter 16 – Justice is Done
This is just a variant on the locked-room mystery.
Chapter 17 – Upstairs and Downstairs, and in My Lady's Chamber
This is just another variant on the locked-room mystery.
Chapter 18 – Casualty of War
I don't think there was any real reason I wrote this, other than the fact that I wanted one story where a very cold crime is solved.
Chapter 19 – Truck Stop
This was very definitely conceived whilst we were on a holiday in the Loire Valley.  We had booked into a gîte that consisted of a farmhouse and a large barn, separated by a very narrow alley that led directly onto the road, with no pavements in that area.  For some reason, perhaps that we had recently been burgled, I often found it difficult to sleep on holiday at that time, and this may have triggered the story.
Chapter 20 – Another Brick in the Wall
I'm not too sure what made me write this.  I have always felt that seaside resorts in the winter are often sad and depressing places, especially in relation to the sunny summer months, when the place is filled with happy families on holiday.  I also vaguely remember seeing a television series in which someone was murdered in a rainy alleyway at night, so that may have started it off.  I think this may have been another instance when two separate stories dovetailed into one, here with plenty of small additions.
January 05 2016
Format: Paperback Verified Purchase
I really enjoyed this book. The plotting in all the stories is excellent as is the characterisation; it certainly doesn't read like a first novel! I would recommend The Return of Inspector Pirat: His First Book to anyone who likes their crime cosy with a bit of humour thrown in.
Thanks, Merry.
November 24 2015
For those of you who want to know what my first book is like, I have now added the first chapter on-line, which you can read free from the home page.  Just click on "Snow Job."
November 11 2015
I now have an author's page set up on www.goodreads.com.  Readers can ask me questions on-line there.  Go on, I dare you!
November 10 2015
I've just had a lovely five-star review of my book from Dawn F. Taylor of the Whodunnit S.I.G. (Special Interest Group) :
By Dawn F Taylor on 30 Oct. 2015
Format: Paperback
This collection of seemingly unconnected short stories is simply delightful and the twist which joins them at the end is clever and one I didn't see coming even though, with hindsight, the clues are there.
It is after the first story that you find out that the link between the stories is seemingly only that they are all told by promising students at a supper party thrown by a Spanish professor with a passion for crime fiction.
Each story is linked by a short piece about the on-going party which involves too much alcohol, girl fights and a very mangy, flea-ridden cat amongst other things. The comedic content of these intervals also comes through in some, but not all of the stories.
There are 20 tales in all, each different from the other, some funny but others touching and poignant. One thing that is consistent throughout is the subtle understanding of human beings as villains, victims and witnesses. This book is full of what Miss Marple would call "village parallels". I felt I could relate each character to someone I know or have known, with the exception of the only psychopath in the series.
The plotting in all the stories is excellent as is the characterisation. I would recommend this to anyone who likes their cosy crime with a bit of humour thrown in.
Thanks, Dawn!
November 03 2015
A Few Thoughts on Writing Detective Fiction
So, thanks to Christer and Clare Eckermann of Snuti (based in Horten, Norway), my new web-page is finally up-and-limping.
I'm often asked from where one gets the ideas (one can hardly call them plots) for these short stories.
But no, I have to be honest, nobody's ever asked me that.
But they should have, so I'll proceed.
It's quite difficult to create them.  The actual writing itself is easy, and there are plenty of chances to inject a little humour (often at the expense of some rather pompous individuals) … or so I hope.
But creating a device whereby the reader is presented with a puzzle, which hopefully won't be too easy to unravel, is not so simple.  And neither is deciding whether or not to add a point where the writer asks the reader "You have all the information now … so how did it happen?"  I try to avoid those situations, because they might seem out-of-place in such a short story, and because it's rather a blunt instrument.  Certainly having all the suspects rounded up in one room for The Great Man to announce the culprit is rather heavy-handed.
And talking about "The Great Man," you may have realised that I don't really like the concept of having a famous and popular detective appearing in all one's books.  I think the general public rather likes that concept though, but I find it rather hard to believe that so many incredible things could happen to the same person, especially if he or she is only an amateur detective.  And not having The Great Man also means you don't have to keep changing and distorting his personality, interests and job to fit in with the current puzzle (for instance, I would certainly feel cheated if the victim were killed by a psychopathic bee-keeper, and we discovered for the first time that The Great Man is in fact also a world-famous expert on bees and a passionate apiarist himself).
Another point which few people seem to acknowledge is how easy it is to create serious continuity errors.  For instance, you may have noticed in a film (particularly an old film) that someone is first introduced to a character when, quite clearly, they have already met that person earlier in the film.  The director, producer and/or editor of the film have decided that a particular section of film would fit in better at an earlier point in the film, but have neglected to realise that things are now out-of-sequence.
It is the same with books.  You think of a far better way of presenting the story or the puzzle, and move a section of text, and – hey presto! – the book now suffers from serious continuity errors.  It may be even more misleading in a detective story, because the readers may think they have found the mistake in someone's testimony, for instance, and believe they have solved the puzzle.
A final (for the time being!) problem with detective stories is that you can present a puzzle which the detective deftly solves in "the only way possible" … for the reader to then realise that there is in fact at least one other solution (and perhaps many others).  Or perhaps some vital bit of information is generated by the detective using infallible logic … which the astute reader realises is totally flawed.
There are plenty of such gaffes to be found throughout detective fiction, as long as the writer is not overwhelmed with admiration and respect for The Great Man.
Well, you won't find Him in my books!
Well, not for the time being anyway.